La Gañanía summarizes the very conception of traditional Canarian architecture. In its whitewashed stone walls, its intimate, almost mysterious structure, its wooden ceilings of Mudejar tradition, its sturdy floors of the same ligneous material … Nearly two hundred years after its construction, it maintains intact the forms that make it so genuinely our. It is a faithful reflection of the friendly but strong identity of the Canaries, who for centuries, almost without exception, have built their homes on the basis of the same ideas, without introducing hardly any changes, simply leaving what, because it is functional and coherent, it gave both beauty and simplicity to the constructions, altering the landscape trying to do the same over time.
But La Gañanía has an even more important value: it is a living summary of the popular history of our islands. Born in the last third of the 18th century, when the Canarian economy went through so many vicissitudes, between the crisis and the strength, it has been the cradle of a family tradition common to that of so many islanders.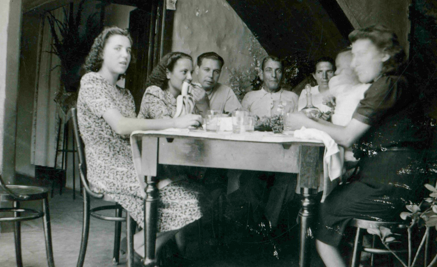 Bárbara González, our great-grandmother, married to Domingo Hernández, was the first member of the family to live in the house, acquired for her by her father. There, the couple took care of the countryside, a key element to understand the history of our land. Barbara was a housewife, dedicated with care to raising her children: three boys, Agustín and Felipe, who emigrated to Cuba at the age of 16 and 17 respectively, and Nicolás and two daughters Frasquita, María who grew up in the house. La Gañanía abounds in this information as a witness to the daily history of the people of Tenerife, as it is not exceptional that two boys so young had the need to emigrate in search of new horizons. Quite the contrary, it was the destiny of thousands of islanders, forced by necessity. Of the work at that time typical of women, there are several testimonies in the house, such as the laundry room that is still preserved next to the barbecue, in what was the garden of the house, and that was used not only by the own family if not by neighbors.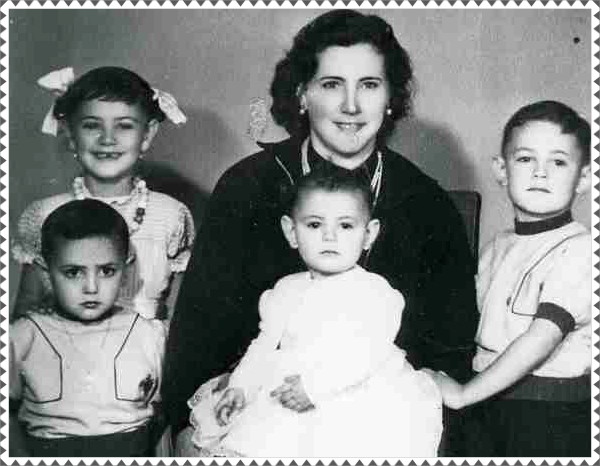 But Barbara not only wanted to be a housewife, but, as our elders remember, in the afternoons, in a well-organized school in the central courtyard of the house, she gave basic teachings to the boys and girls of the area. Even at night, men and women, having finished their daily work, would go to the same place, where our great-grandmother patiently managed to teach them to read and write. In those hard times, in which there were hardly any schools in the area, or they were very far from the place, the owner of La Gañanía did an enormous job, which many elderly people still remember, proud of being able to sign for themselves because "they knew how to write thanks God and Mrs. Barbarita ". Barbara's task was not accidental: many of her grandchildren and her great-grandchildren are teachers. We certainly carry it in our blood. Unfortunately, Barbara never allowed herself to be photographed, so there are no memories of her image. But in the living room of La Gañanía there is a beautiful pastel portrait of "Dña. Frasquita" Francisca Hernández, daughter of Bárbara: my grandmother.
Frasquita married Eulogio Méndez Dorta, from Buenavissta del Norte. They had a boy, who died in the Civil War, and several daughters, who are my aunts and my mother, Manola. In La Gañanía they spend their childhood and youth until they get married, each taking different directions. My aunts are going to live in La Orotava and my parents in the capital, Santa Cruz de Tenerife.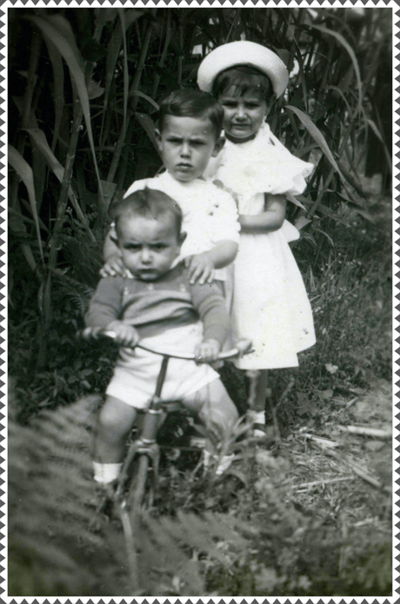 By 1954 the house was uninhabited. Time passed and was deteriorating all those walls that kept so many stories. But we heirs could not allow the ruin of what is the most important link in our family history, so we decided to bring it to life again. First by making a simple repair, in 1980, which would allow us to enjoy it in the company of our children and family. Later we decided to do an authentic restoration, with all our affection, that would allow us to share the house, its life, its memories and its endearing values ​​with all those who decide to visit us and be our guests. We renamed it with the name by which it is now known because in the past there was a barn or barn for animals, at the back of the main building. Even the street where it is located was familiarly known to the locals as Camino de la Gañanía. We hope that all those who decide to inhabit it for a few days can enjoy its charm, its tranquility and its memories, so dear to us and so common to the history of all Canaries.
Javier Pérez Méndez, Bárbara's great-grandson, Frasquita's grandson and Manola's son.