La Gañanía is a family home that has housed up to 4 generations of our family. It is a traditional Canarian style country house with its main building and subsequent attached rooms surrounding a central patio.
We know the word Gañanía as a stable or stable for cows, the "dornajo",
the Canarian word for manger, presides over the exterior patio of the
house and reminds us not only of the existence of a "gañanía" in the
back of the house, but also it makes reference to the area which is
known as Las Gañanías.
La Gañanía Rural House was conceived as a recovery project for this family home present in the Protection Catalog of the General Plan of Ordination of Los Realejos, In a first phase in 1980 where it was recovered for its own use and there we spent many vacations with our children, and we held family and friends gatherings for several years.
After a few years, in 1997, we considered the idea of ​​dedicating it to Rural Tourism, after listening to the manager of FEDERTE in a provincial radio program about European aid and Leader Initiatives.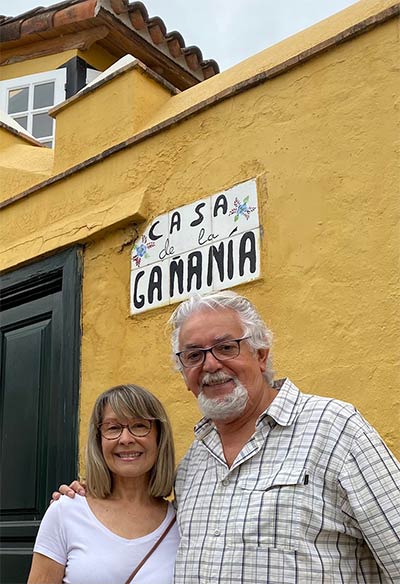 And so it was that in the period of a year approximately, we began to receive our first clients and from there until today with good and regular times we have arrived until today 2021 with renewed enthusiasm thanks to the training courses that Turismo de Tenerife has been carrying out. in recent months (January-June 2021).
We hope to have family continuity in this company, to continue working in the interest of our Canarian idiosyncrasy, our customs, nature and culture, both in our area and those of the rest of the island.