North Zone
Santa Cruz – La Laguna Area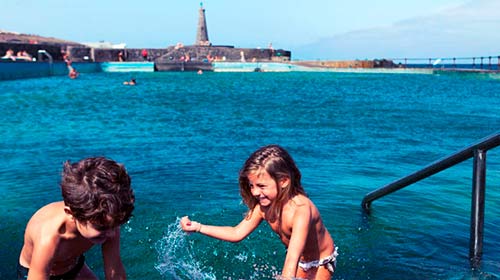 Bajamar (La Laguna)
If you are looking for a place with a special magnetism that catches you from the first moment, your destination is Bajamar, with its well-equipped natural pools.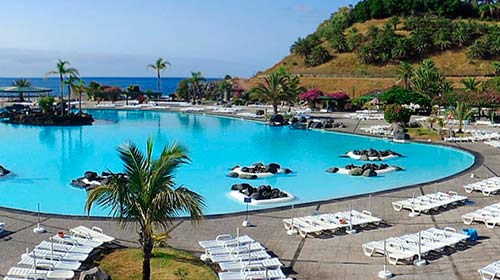 S/C de Tenerife
Leisure complex of 22,000 square meters, the work of the famous architect César Manrique, in which respect for the environment and nature prevails.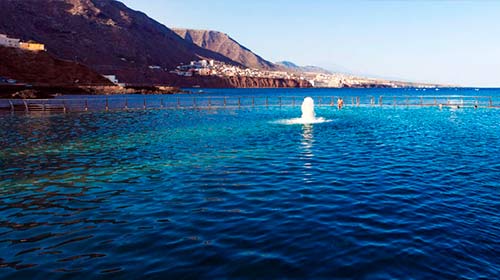 Punta del Hidalgo (La Laguna)
One of the most visited and characteristic places on the coast of San Cristóbal de La Laguna, with natural pools with the Blue Flag distinction.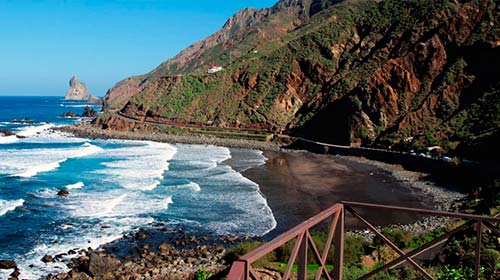 Taganana (S/C de Tenerife)
It is next to Roque de las Bodegas and Benijo, one of the most beautiful beaches in the northeast of the island. For lovers of wild nature and surfing.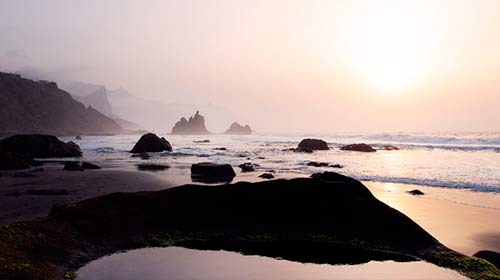 Taganana (S/C de Tenerife)
Nature in its purest form. You will enjoy a unique landscape on the island with privileged views of the Roques de Anaga, with magical sunsets.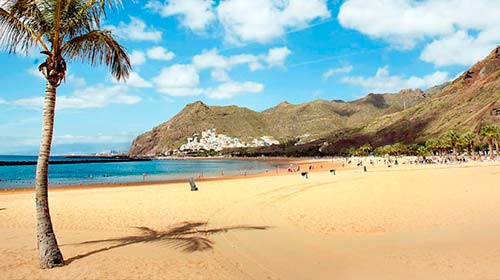 Santa Cruz de Tenerife
The most emblematic beach in Santa Cruz de Tenerife. Located in the town of San Andrés, you will find a golden sand beach populated with palm trees.
---
More information about beaches, pools and puddles at: webtenerife.co.uk